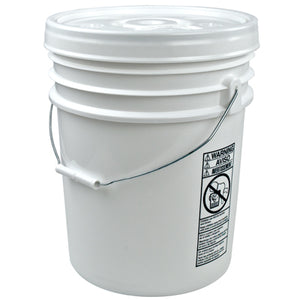 5 Gallon Amber Wildflower - Honey - USA - NYS
Regular price $250.00 Sale
5 GALLONS of SUMMER/FALL FLOW WILDFLOWER HONEY FROM WESTERN NYS/USA. AVAILABLE IN "RAW & UNFILTERED" & ***"PASTEURIZED" - HEATED TO 161°F FOR 30 TO 60 MINUTES. SCREENED AT UP TO 200 MICRONS. CONTAINS HONEY, POLLEN, BEESWAX, & PROPOLIS.
*** PASTEURIZED - HONEY IS HEATED TO 161°F OR HIGHER FOR NO LESS THAN 30 MINUTES. 
*** LIQUID STABLE FOR 30 TO 180 DAYS. AVOID 45°F - 65°F TO SLOW CRYSTALLIZATION
ALL OF OUR HONEY CONTAINS POLLEN
DO NOT FEED HONEY TO INFANTS UNDER ONE YEAR OLD.
***DISCUSS THE PASTEURIZATION PROCESS WITH YOUR DOCTOR IF YOU HAVE A COMPROMISED IMMUNE SYSTEM. PLEASE CONTACT US FIRST BEFORE PURCHASING IF YOU HAVE  A COMPROMISED IMMUNE SYSTEM.